Description: The basic reality of starting a medical practice is like any other startup: it takes a lot of time and money. However, if done correctly and in a calculated manner, the upside of running an independent practice can be lucrative and fulfilling. During this webinar I will spell out the basic logistical and financial pitfalls of starting a practice and how we can best avoid them.
Time: Nov 26, 2019 04:00 PM in Eastern Time (US and Canada)
Speaker:
Reza Mirali, MD MBA FACS
CEO @Cowork Medical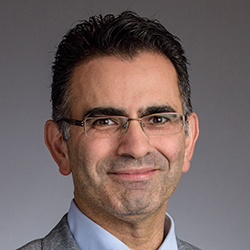 Reza Mirali MD, MBA, FACS is a double board certified plastic surgeon. He obtained his medical degree from Temple University School of Medicine and subsequently completed a general surgery residency at East Carolina University and plastic surgery residency at Hershey Medical Center. He has been in private practice with assistant clinical faculty positions at Georgetown University Hospital, Virginia Commonwealth University Hospital and George Washington University Hospital. Dr. Mirali has completed his MBA in medical management services at Johns Hopkins School of Business in May 2016. Dr. Mirali has embarked on a solution to help physicians maintain independence and autonomy in practice by providing them the resources and guidance needed to stay establish and run a medical practice. This venture is called Cowork Medical and the first location was opened in 2019 in Chevy Chase, Maryland.